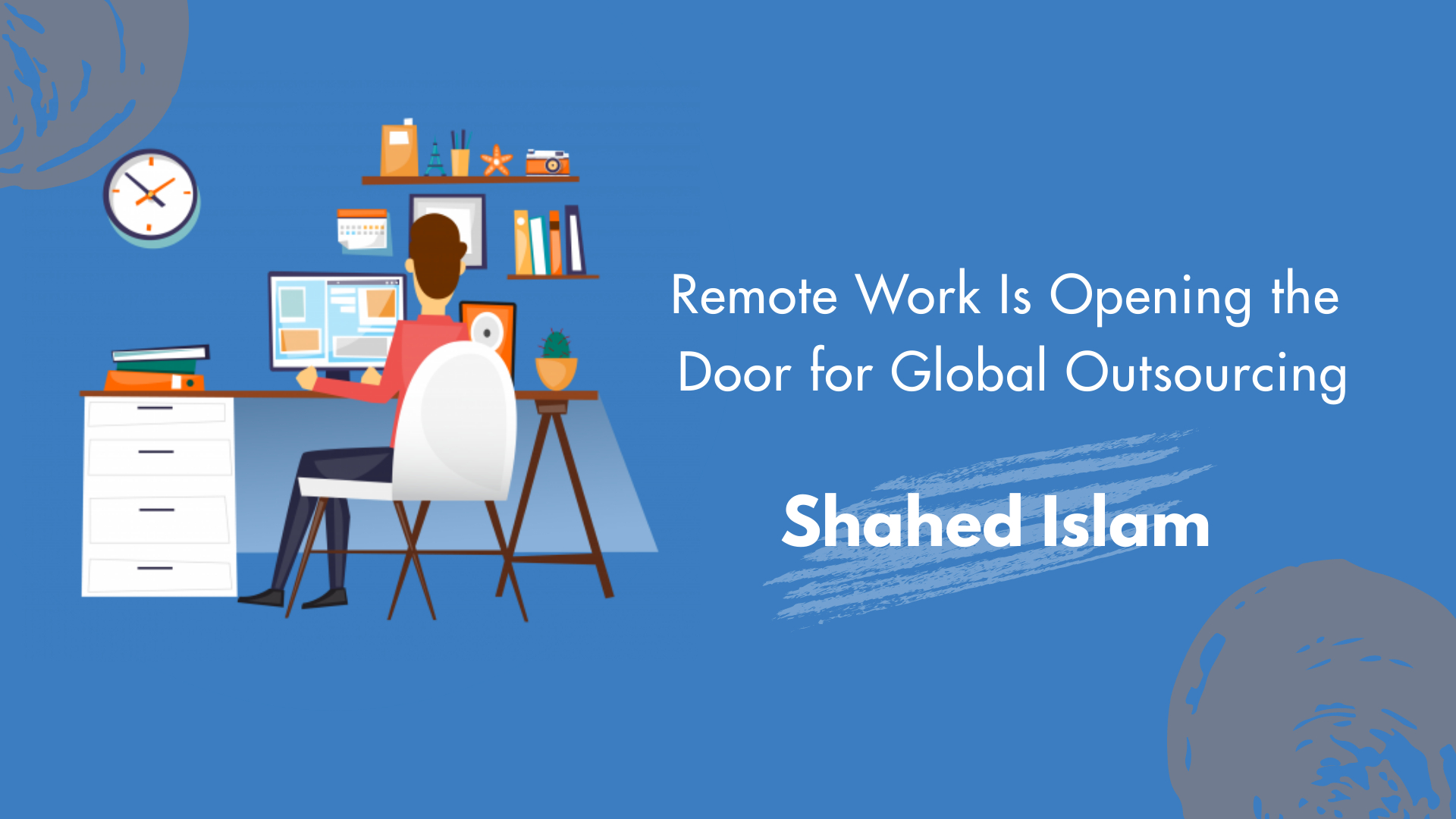 Studies have found that nearly six out of every 10 American employees do work that could be done remotely. However, employees (and managers) have previously been resistant to the idea of permanent remote work and global outsourcing. Today, the current COVID-19 pandemic has accelerated the move to remote team members (and even entire remote teams). Now that many managers and business leaders are seeing the benefits of hiring remote staff, it's a trend that experts say is only expected to grow.
The Growth of Remote Work
Microsoft, Facebook, Google and Twitter are just a few of the many tech giants who have recently told their engineers, software developers and other employees that they're moving to either a full- or part-time remote working model.
But it's not just those in the software industry. According to a recent study:
Before the pandemic, 13% of software engineers were fully remote. Today, that number sits at an incredible 74%.
Nearly 70% of software engineers plan to continue working remotely even after the coronavirus crisis is over.
Three out of four engineering leaders have no preference on whether or not their staff are remote or in-office.
This growth in remote work options has led to an interesting trend: More and more workers are looking to move to new cities or states. In fact, nearly 70% of American tech employees say that they'd consider leaving some of America's biggest tech hubs — Seattle, San Francisco, etc. — for other locales if they are able to do remote work.
But why think regional when you can think global? This expedited shift to remote teams has opened the doors for new, global staffing opportunities.
More Remote Work Creates More Flexibility For Global Outsourcing
In this current social and economic climate, more and more teams are looking at outsourcing to talent around the world. The pandemic has opened the eyes of many team leaders and business executives, helping them to realize that an in-office team is not a criteria for success.
Outsourcing is quickly becoming the norm, and it brings numerous benefits:
It helps you overcome staff shortages: There is an ongoing shortage in North America for software engineers and other talented staff, but there are millions of trained engineers in other countries who are seeking remote work.
It helps you overcome the time crunch: With a global workforce operating in numerous time zones, your team is better equipped to respond to problems in real time, whether that's a software bug or a customer service problem.
It creates more diverse thinking: More diversity, and more perspectives, bring new insights on problem solving, productivity and customer preferences. This can increase the efficiency and creativity of your teams.
Many team leaders worry about cultural differences, language barriers or friction between in-person staff and remote staff who've been outsourced to international countries. However, as remote work quickly becomes the norm, and even your "local" staff are working remotely, location stops being a barrier. Plus, international remote workers are:
Highly skilled
Understanding of American culture due to globalization and media exposure
Used to navigating the complexities of working remotely with U.S.-based teams
The gap between different countries continues to shrink, and the acceptance of remote work and global outsourcing continues to rise. With more than 15 years in the business, I've seen numerous examples of companies who have successfully augmented their staff with permanent, global remote teams and experienced the many benefits outlined above.
If you'd like to explore these business benefits for yourself, I've been helping companies like yours implement global outsourcing successfully. Reach out to me on LinkedIn today and let's chat!
Don't forget to share this post!