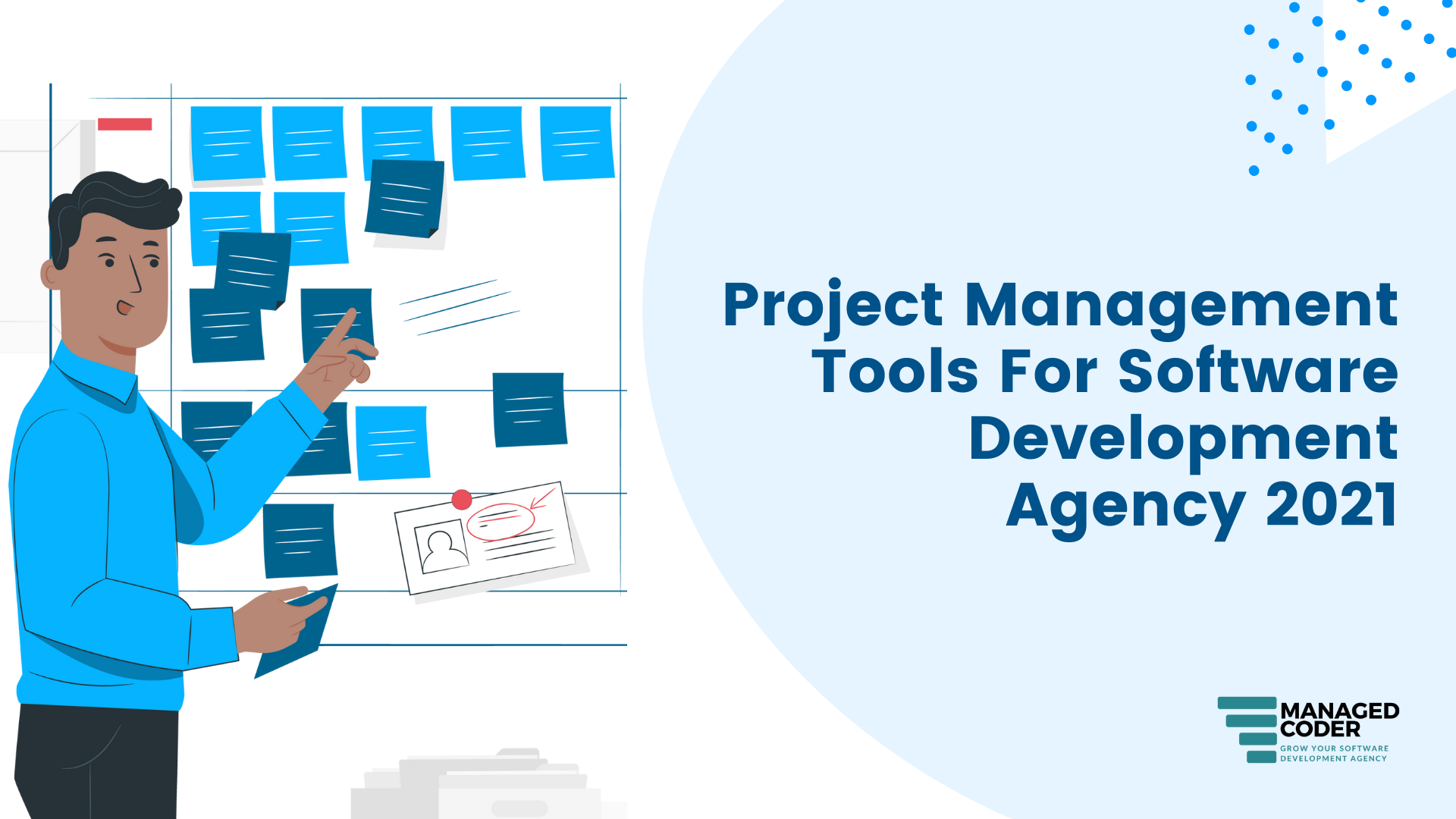 Being a manager of a software development agency is a multi-faceted role. Whether you own a big or small business, you almost always need to have the ability to multitask. After all, it's the only way you can stay on top of various projects, and goals while simultaneously also deal with people. Although you may pride yourself on juggling multiple tasks at a time, all it takes is a slight discrepancy for proceedings to become disorganized, even chaotic. Given this scenario, how can you ensure you accomplish a project seamlessly and within the specified timeframe? You do this by making use of the best task management tools.  
Here is a list we have compiled that makes choosing the most efficient project management tools for software development companies easier. 
1. ActiveCollab
If you are searching for a tool with a simple interface that keeps your entire team organized and provides a leaner workflow, ActiveCollab fits the bill perfectly.
Features
Seamless and organized task automation

A clear perspective on daily tasks, daily email, and group tasks

Invoicing and time tracking

Shared team calendar for easy collaboration

All-inclusive resource management 
2. Nutcache
Nutcache is an all-encompassing project management tool that carries out invoicing and time tracking tasks so you can manage your workflow and recognize the effectiveness of your team members accurately. 
Features
Easy expense management, and project budgeting

Accurate time logging to record productivity of members

Ability to link projects and completed projects to clients 

Personalized workflows and seamless task organization 
3. Zoho Projects
All it takes is a single click of a button to stream your work and tasks with Zoho Projects. This online project management tool assists businesses in collaboration, running intuitive reports, managing tasks, and bug tracking.
Features
Offers communication tools, forum pages, and real-time chat

Simultaneously records billable hours on various projects

Gantt charts to help build project plans and organize record task schedules 

Stress-free integration with your favorite apps

Helps create baselines for projects to track the progress of planned goals
4. Monday.com
The task management software free download for Monday.com enables people to build a culture of transparency through its intuitive and flexible interface, where you can oversee the entire workload of your team in one place. 
Features
CRM functionality for adding CRM board to project management board

Open-source framework to create as many integrations and features needed

Efficiently integrates with Dropbox, Google Drive, and other sharing/management tools

Availability of project templates to make your boards

Visual presentation of progress 
5. Asana
A cloud-based project management software, Asana has a simplistic design and seamlessly blends file storage, and collaboration to offer you a streamlined task management system. 
Features
List view so teams understand their role and tasks that are a priority

Automate routine work so focusing on what is important becomes effortless

Detailed project reports

Mapping the progress of team members, and milestones
6. Trello
In the tools used in project management, Trello earns a well-deserved place owing to its built-in automation and cardboard resembling dashboard, making it ideal for staying abreast of short, and prompt daily tasks. 
Features
Power-ups to fine-tune specific tasks

Organization of lists according to priority and date

Intuitive interface to customize workflows

Cards for checklists, due dates, conversations, and attachments
7. Microsoft Project
When you use task management tools microsoft project, you find it easy to plan and watch over your to-do list through the power of dynamic scheduling. This tool is immensely beneficial for Project Portfolio Management (PPM), making even complex projects easy to handle. 
Features
Organization of tasks as per project duration, and effort required

Available as a desktop application

Interactive dashboards to manage the status of tasks

Lets you create the ideal desktop/mobile experience 
8. ClickUp
ClickUp is among the fastest-growing project management tools available for teams, no matter what their size. This customizable platform is a prerequisite for agile teams looking to store tasks ranging from development to design in one place.
Features
Offers 3 unique views

—

box, board, list 

Provides sprint management, and recurring checklists

Has slash command, and real-time chat 

Supports modern browsers including Windows, Linux, iOS, Mac, and Android devices

Automatic scheduling for adding time estimates
9. Smartsheet
Smartsheet works hand-in-hand with your dynamic work environment so all of your team members, all around the globe, can collaborate on work-related tasks effectively. 
Features
Resource management for scheduling and forecasting resources across projects

Budget tracking and program rollups

Overview of who is engaged in a task and who isn't

Sends automatic update requests to ensure team members are on the same page
Chat software and email threads can only be of assistance to a certain extent but with the right task management system, working on a variety of projects becomes simple. It ensures you aren't wasting precious minutes in the bargain, no matter how many people are involved in the project, even as obligations increase.
Don't forget to share this post!