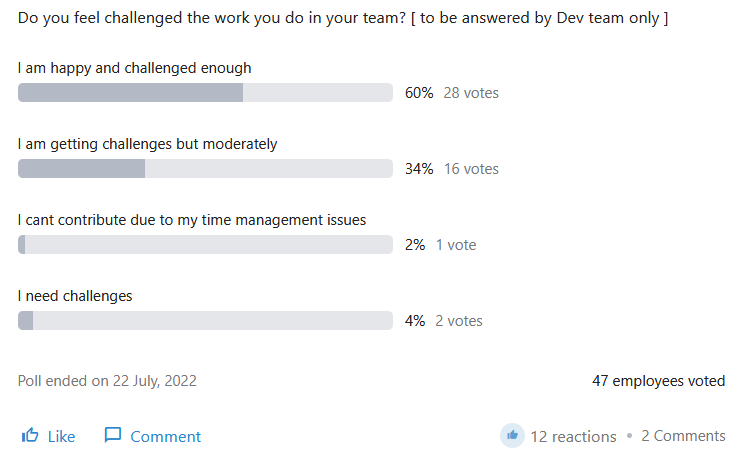 While running a software development agency, maintaining productivity (billable work for clients) and ensuring my employees are not bored are the most challenging jobs for me.
One way to keep employees engaged is having internal projects running where you have control over technology and you can utilize resources.
For my Friday review of Employee Happiness I was checking an internal poll and I saw some members aren't happy with this, so I asked managers to take action.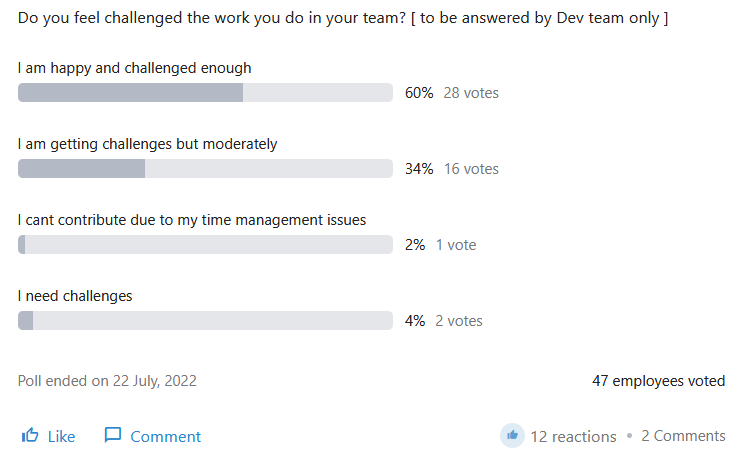 What do you suggest to challenge your employees?
Don't forget to share this post!